Our studio enrolled Ann Megg, our art director, to the school of motion bootcamp. This was one of her assignments. The assignment was only to create the motion boards but our creative director decided to produce the video. 

----------------------------
Production : Plainly Simple Studios
Creative Director : Marvin Te
Motion Designer : Ann Megg Arbotante
Animator : Jay Septimo
Sound Design : Tirso Tan Jr.
The idea is to make a logo reveal for Converse to use on social media. It needs to speak the Converse brand and appeals to millennials. 
Images have been graciously provided by Shutterstock for use in the creation of course content and exercises. 
The 3D model of the Converse logo was provided by the School of Motion

​​​​​​​Using the 3D model provided, Megg imported it to photoshop to apply color, material, lighting and textures to the 3D model. She used the stock photos in the background to show a bit of "social" side of Converse. She also applied color correction to the stock images to give it a modern feel.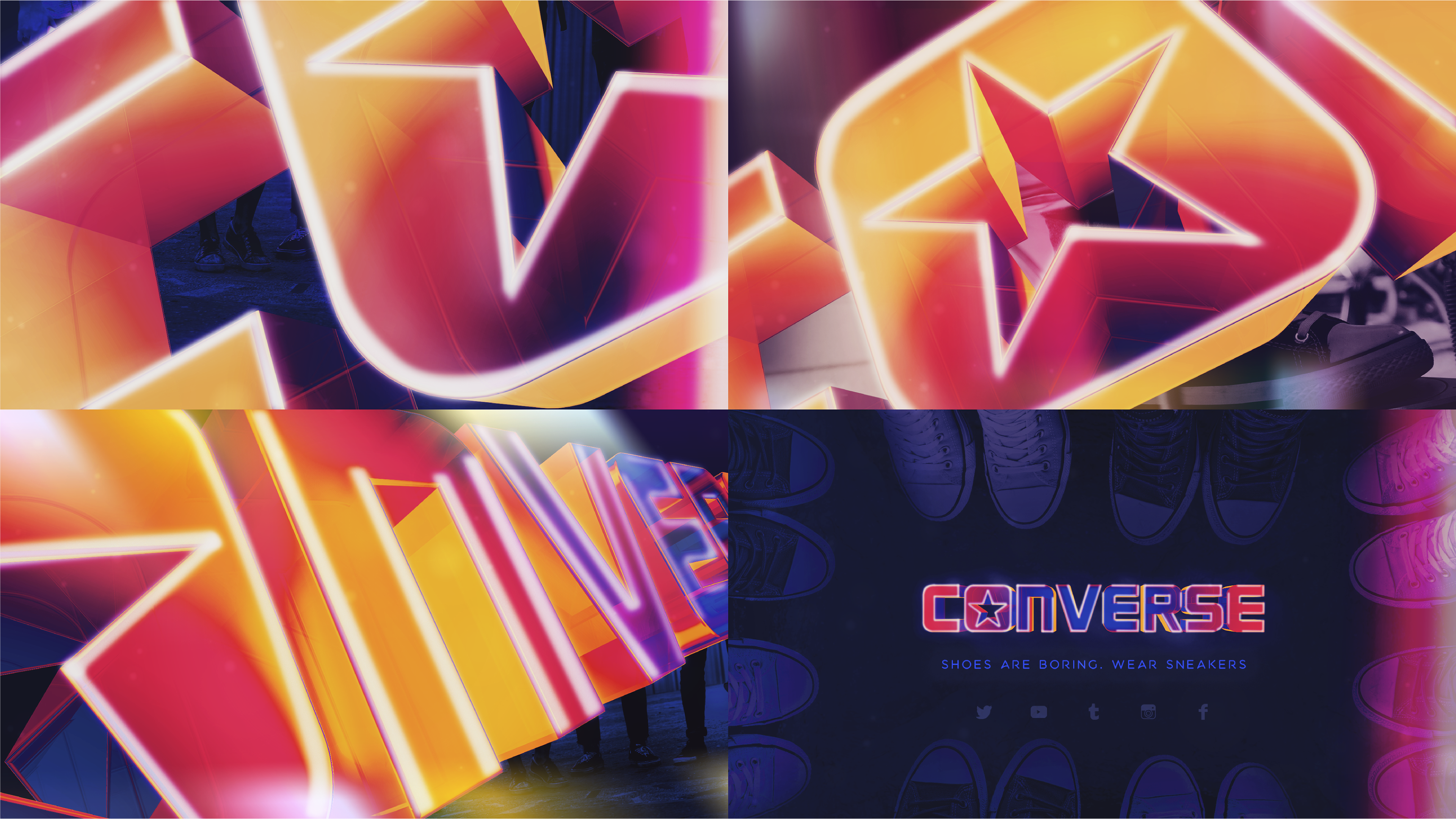 Since the 3d model was already provided, we went directly to animation. To have a similar feel to the motion boards, we rendered the 3d model in gray and applied the necessary color overlay and color correction in after effects. For the glows, we have created a separate model/file for it but we used the same camera animation as the logo.​​​​​​​
Thank you for viewing and appreciating!